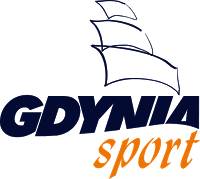 Gdynia Sports Centre is an institution of local public administration (budget unit of the municipality of Gdynia) authorized to represent the city in projects related to sport and recreation. GSC has been appointed to carry out one of the most important missions of any modern city, which is to create conditions for the development of the sports activity of the inhabitants of Gdynia. GSC organizes events that bring many fans of physical activity and hundreds of free recreational activities, all of which can benefit everyone – regardless of age or ability. GSC is taking part actively in local and international projects that allow to exchange experience with major European countries. We are very proud of our international projects such as PYDOS, Sport Evolution and Move up to be healthy and happy.
Key activities: 
administration of sports facilities,
implementation of investment projects,
offering the sports facilities to external institutions,
organization of recreational, sports, cultural and entertainment events,
promotion of sport among all citizens of Gdynia,
cooperation with sports clubs,
organization of rehabilitation and recreational activities, including conducting hippotherapy for people with disabilities,
activities for the development of tourism, including the management of tourist information point,
organization of holiday activities for children and young people,
obtaining external funds for the implementation of national and international projects.
More than 65 thousand seniors live in Gdynia and they are really important for local authorities. Because of that fact GSC directs some of actions to older people. GSC organises weekly, free of charge, activities only for seniors such as fitness, Zumba or joga and all these classes are fitted to abilities of the target group.
GSC also organises a special event dedicated to seniors, on the occasion of the Grandma and Grandpa Day, called Active Senior Day. During this Day many sports activities adjusted to individual participants' abilities are carried out – zumba, pilates, joga, tai-chi, fitness. There is also a special play area where seniors can try playing table tenis, table football or just relax thanks to special coloring books. For those who want to do some medical tests there is a health area with pressure measurement and much more.
We are getting older in the same way as we live, so we need to live actively and healthy!
Gdynia Sports Centre
Olimpijska 5/9
81-538 Gdynia (Poland)
e-mail: sekretariat@gdyniasport.pl
Contact person:
Agnieszka Białas
Project Manager
Marketing Department
e-mail: a.bialas@gdyniasport.pl
mobile: +48 785 174 701