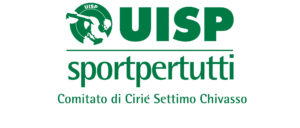 UISP CIRIE SETTIMO CHIVASSO – Ciriè (TO), Italy
The last partner who we want to present belongs to the Uisp (Unione Italiana Sport Per tutti). It is an association of sport for all with the aim to extend the right to practice sport to everyone.
A part from the regular sport activities Comitato Territoriale UISP Cirie' Settimo Chivasso is engaged in a number of cultural and humanitarian activities in partnership with other NGOs in the region of Turin.
Starting 2009, UISP Ciriè Settimo Chivasso, are providing courses of Adapted Physical Activity – APA to target groups of peolple over 55. This project is carried in partnership with the Regional Health Care Institution ASL TO4. It is addressed to older people, with or without health problems, to improve their mobility and consequently their life quality.
Contact persons:
Fabrizia Lovarini fabrizia.lovarini@uispsettimocirie.it
Roberto Rinaldi r.rinaldi@uisp.it
WEB: